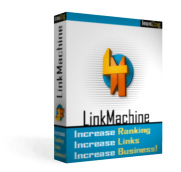 Site Manager

---
The Site Manager is a useful tool for webmasters who use LinkMachine on multiple websites. It allows you to view important stats about each of your LinkMachine installations and easily switch from one site's admin page to another's.

To open the Site Manager, select it from the Go To... menu at the top of the screen.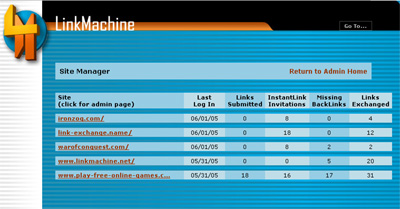 The Site Manager page.

For each site where you use the same LinkMachine account, a link to that site's LinkMachine admin page is provided, followed by several pieces of information: the date you last logged in to that site's admin page, the number of link submissions awaiting your approval, the number of InstantLink invitations awaiting your review, the number of missing backlinks, and the total number of completed link exchanges.